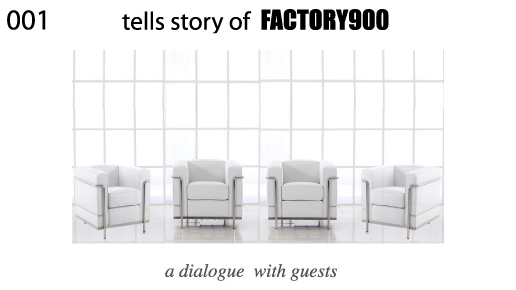 We'd like to welcome our guest, Mr. Abe & Mr. Sawa
In this corner, we visit persons who are involved with FACTORY900 and having a frank talk about glasses.
At the beginning, we conduct our trilateral dialogue with Mr.ABE who is the Executive Director of Opticien Loyd, Mr.SAWA, the president of Jujubee and Yoshinori Aoyama, the chief designer of FACTORY900.
The host is Ms. Mirei Ito. She is an active in magazine writer such as "MODE OPTIQUE" and others.